Automotive Locksmith Services in New Orleans, LA
When you find yourself in a pinch, having locked yourself out of your car or lost your car keys, Trulox has the solution with our professional automotive locksmith services. With years of experience and ample training, our technicians are well-equipped to handle any situation. We understand how stressful it can be when you're in need of key replacement, extraction or an ignition service, which is why we strive to provide fast and efficient solutions with top-notch customer care. At Trulox, we have all the tools necessary to get you going again quickly and safely!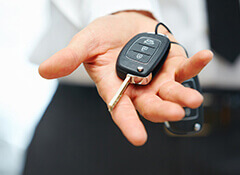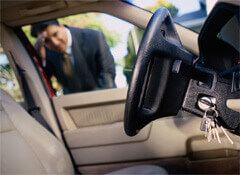 Car Lockout - When it comes to car lockout services, no one is as experienced and reliable as Trulox. We have been in the automotive locksmith industry for many years, so we understand how frustrating it can be if you ever find yourself without a key. Our team of experts are here to provide fast and affordable help so that your stress levels don't skyrocket at an inconvenient time. With our specialized tools and knowledge, we can get your vehicle open quickly while also safely preserving its security features - so you won't need to worry about damaging anything or creating further problems with your lock system in the future!
Car Key Replacement – Having trouble with your car keys? Trulox is an expert automotive locksmith service that can help. Our technicians are trained in the fine art of key cutting and programming, enabling them to easily and reliably make new copies or duplicates for any type of vehicle. Equipped with top-of-the line software and hardware, Trulox is able to quickly and effectively provide services at a fraction of the cost compared to pricey dealer alternatives.
Car Key Extraction - At Trulox, we understand the inconvenience of being locked out of your car. That's why our expert locksmiths are on hand to offer a fast, reliable and professional service for all types of vehicle lockouts. With their extensive knowledge in automotive keys and immobilisers, they can quickly remove any broken key from the door or ignition whilst also cutting and programming a replacement key to get you back on the road again. Plus, with years of experience under their belt backed by state-of-the-art tools, you can be sure that the job will be done right - giving you the peace of mind knowing that your car lockout worries are taken care of by experts.
Ignition Lockout - At Trulox, we understand how difficult it can be when your car's ignition locks down and you are unable to use it. Our services offer a unique solution that covers all issues related to an ignition lockout - from simple unlocking to repairing or replacing the entire unit. We have dedicated technicians who specialize in this area and always guarantee a reliable service regardless of the situation.
Have more questions? We are passionate about helping our customers - connect with us today for a free quote and to discuss all of your automotive locksmith needs!
Wednesday, February 08, 2023