Experienced Commercial Locksmith in Belle Chasse, LA
With over 15 years in the locksmith services industry, Trulox is dedicated to providing customers with optimal protection. Our certified technicians are licensed and experienced in all areas of locksmith services, such as rekeying, business lockout, master key systems, and high security locks. We understand the importance of quality customer service and strive to provide you peace of mind that your business is always safe and secure. We are committed to delivering superior locksmith services to our clients – ensuring the highest level of security for your business. Ensuring that a business's premises are secure is essential to protect the well being of employees and customers alike. Our company provides a comprehensive selection of locksmith services to help safeguard businesses of all sizes.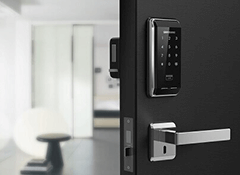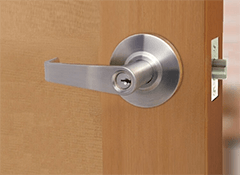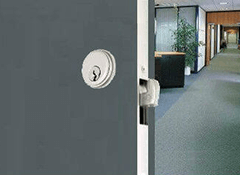 Business Lockout - Our business lockout services are designed to ensure your company stays open and secure during times of crisis. We understand the urgency of such situations and strive to arrive on-site as quickly as possible. Put your trust in us and know that we will be there to help whenever you need it most.
Lock Rekeying – Rekeying locks is a service that safeguards the security of a site by replacing the lock so it calls for new keys to open. This process is especially helpful when personnel or property are changed, preventing unauthorized access to restricted zones. Our locksmiths can swiftly and proficiently rekey your existing locks, providing you with peace of mind.
Master Key Systems - Our company is the go-to provider for secure master key systems. We offer tailored solutions to suit the needs of your business and provide the convenience and security that comes with having a single master key that can access multiple locks. Our team of highly skilled professionals has extensive experience in designing and installing reliable master key systems. With our expertise, you can rest assured that your property will be kept safe with a custom-made system designed for your specific requirements.
High Security Locks - Our locks provide a level of protection previously unseen – they are designed to deter unwanted intruders with their anti-picking capabilities and top-quality materials. The high sophisticated features make these locks almost impenetrable, offering you the ultimate safeguard so you can rest easy knowing that your property is safe.
Your Safety is Our Priority - 24/7 Emergency Response - Look no further than our team of highly-trained and experienced emergency locksmiths for all your lock-related needs. Available 24/7, we understand that the last thing you want to worry about in an emergency is how to get into your home, car, commercial property, or garage. Our team is dedicated to providing dependable, trustworthy service that will help you regain secure access as quickly and conveniently as possible. We understand the importance of having peace of mind in times of distress and that is why we strive to provide a reliable and stress-free experience each and every time. Whether it be day or night, rain or shine, our locksmiths are ready to assist you with your lock-related emergency.
Licensed & Insured Experts Keeping Your Property Secure! - At Trulox, we are proud to offer a team of licensed and insured locksmiths located in Louisiana, who have gathered decades of experience in the field. Whether you need lockout solutions, professional key services, or any other lock-related assistance, you can count on us to provide the highest quality service that our customers have come to expect. Our friendly and reliable locksmiths are committed to providing secure and efficient solutions to all your lock-related issues. With the team at Trulox at your disposal, you can always trust in our expertise to provide the best service possible.
Are you looking for reliable and cost-effective lock solutions for your business? Our team of experienced professionals is here to help. We guarantee quick, efficient service and the most competitive prices. Get in touch now for your free quote and peace of mind that you'll get the optimal solution for all your lock-related needs!
Monday, September 25, 2023