Qualified Commercial Locksmith in Harvey, LA
At Trulox, we offer a comprehensive range of secure and dependable locksmith services for businesses. Our services include rekeying, business lockout, master key systems, and high security locks. Our team of professional, certified technicians is licensed and verified, so you can trust that you are receiving top-notch service. With years of industry experience, our technicians have been carefully selected to guarantee prompt, effective solutions and flawless outcomes. Keeping your business safe is of the utmost importance and here at Trulox, we're here to make that easier. Our experienced technicians can provide you with lockout, repair, and installation services for high-security systems. We also offer key duplication and access control solutions.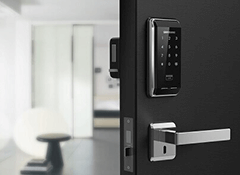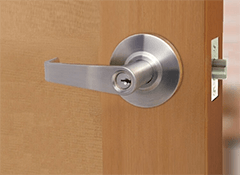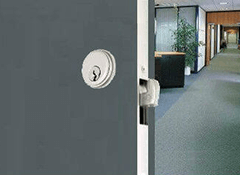 Business Lockout - In an emergency business lockout situation, time is of the essence. Our team makes sure to respond quickly to your needs and get you back in operation as soon as possible. Rest assured our technician will arrive on the scene with everything they need to keep your business safe and secure. Don't worry - we have you covered!
Lock Rekeying – Ensuring the security of your business is paramount, and with our professional locksmiths, you can have peace of mind that unauthorized personnel are kept out. Through rekeying, your business will be safeguarded against the potential risks associated with moves or changes in personnel. This process ensures that anyone accessing the premises has the correct authorization.
Master Key Systems - Trulox is the go-to when it comes to master key systems! Our team of experts have the experience and skill to tailor our services to your unique requirements and needs. With us, you can create a master key that gives you access where needed, while still keeping other areas secure. As one of the industry's most trusted names, we take great pride in delivering custom solutions to each customer. Put your trust in us and let us show you why businesses rely on our superior craftsmanship and master key solutions!
High Security Locks - Ensuring your property stays secure is easy with our state-of-the-art high security locks. Engineered for anti-picking, our modern locks offer superior protection from any would-be intruders, so you can have peace of mind for years to come. Whatever the lock type, our experienced team has the expertise to install them all and give you the assurance that your business is fully guarded.
Never Worry About Being Locked Out Again - We Provide 24/7 Assistance - If you're stuck in a lock-related emergency, we've got you covered! Our experienced team of professional locksmiths takes pride in providing reliable, trustworthy service around the clock. We understand how stressful it can be to find yourself locked out of your car, home, or commercial property - that's why we offer 24/7 support to make the process as smooth and stress-free as possible. Our goal is for each of our customers to regain secure access quickly and with minimal effort. No matter if you need help with your vehicle, home, or garage, or any other type of property, our highly trained technicians are here to provide the best service possible, with care and speed so you can move on with your life as soon as possible.
Experienced Licensed and Insured Locksmiths. - Trulox has been providing professional locksmith services to customers in Louisiana for many years and we're proud of our reputation. Our team is comprised of insured, licensed professionals with decades of combined experience in the industry, providing an extensive array of lockout solutions and services in a prompt, reliable manner even in emergency situations. We understand that the needs of each of our customers may be different and so our highly trained locksmiths take the time to assess the situation and provide quality work that meets their expectations. Our commitment to excellence and experienced staff make us the top choice when you need a dependable locksmith you can trust to handle all of your security needs.
Our team of highly qualified locksmiths can provide you with the best quality services and products, tailored to your individual requirements. Whether you're looking to switch up office door locks or install an access control system, we can help. Get in touch with us today to find out more and secure your business today!
Monday, September 25, 2023