Professional Automotive Locksmiths in Harvey, LA
Do you need car lockout, car key replacement, car key extraction or ignition services? Then Trulox is an ideal choice for you. Our team of certified automotive locksmiths are not only experienced and well-trained, but also highly reliable. We have been providing our customers with top quality services for many years, helping them get back on the road quickly and safely. At Trulox we understand the importance of having a secure vehicle and will do whatever necessary to ensure that your car is protected from any potential security threats. Plus, with fast response times and competitive rates, you can rest assured that all your needs will be met without breaking the bank.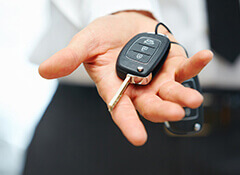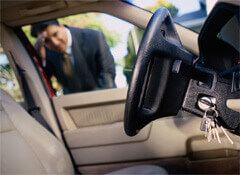 Car Lockout - Are you stuck outside your car, unable to get in? If so, Trulox is here to help. As the leading automotive locksmith service provider for car lockouts, we offer years of expertise and a reliable solution. Our experienced technicians arrive onsite quickly and efficiently with the most advanced tools available to unlock any vehicle regardless of make or model. With our fast and friendly service, you can rest assured that you will be back in your vehicle before you know it!
Car Key Replacement – Are you in need of a car key replacement or duplication? Then Trulox is your best bet for reliable and affordable automotive locksmith services. Our skilled technicians are equipped with cutting-edge devices and software to meet all of your car lockout needs, regardless of the make and model. Not only will we provide prompt service at an unbeatable price, but our team has the expertise to ensure that each key is precisely cut and programmed for optimal security. Trust us for all of your auto locksmith needs - experience the difference with Trulox!
Car Key Extraction - At Trulox, we understand the stresses of being locked out of your car - that's why our experienced team of professionals are here to help you. Our automotive locksmith services make it easier than ever to deal with a broken key in the door lock or ignition. We have all the right tools and expertise for a quick extraction and can also cut and program a replacement key so you can drive away safe and sound. With us on standby, those frustrating moments become a distant memory!
Ignition Lockout - At Trulox, we are the leading automotive locksmith services company. We specialize in car ignition lockout situations, with experienced technicians that can get you back on the road fast. Whether you need a simple unlock service or require a full replacement of your ignition system, our team has the skills and experience to deliver quick and reliable results. With decades of combined experience in managing various types of lockouts, our team is well-equipped to handle any situation involving your vehicle's ignition system – big or small. Our specialized knowledge ensures efficient outcome while delivering high-quality workmanship at an affordable cost.
Making Keys, Not Problems - With the Right Tools and Knowledge - Our locksmiths are an incredible team of highly trained and expertly experienced professionals, each equipped with the latest tools and techniques to ensure that our jobs are completed efficiently, accurately and on-time. We strive for excellence in our services, providing quick turnaround times to guarantee a job well done every time. At our company, we take our customer satisfaction very seriously, and we promise you'll be completely satisfied with your experience from start to finish. We pride ourselves on delivering only the highest quality professional and reliable services to our valued customers.
Experienced Licensed and Insured Locksmiths. - Trulox has been the go-to locksmith service in Louisiana for many years. Our experienced and licensed professionals have over a decade of combined experience - putting us ahead of the competition when it comes to lockout solutions. We take great care to understand each customer's needs, ensuring their safety and satisfaction with our superior workmanship and attention to detail. We take pride in offering the very best in lock services, always meeting expectations and going above and beyond whenever possible. When you need a trusted locksmith in Louisiana, Trulox is the only choice - our commitment to excellence and experienced staff make us the top choice for reliable locksmith services.
Require additional information? We take pride in helping our customers. Connect with us now to discuss your automotive locksmith requirements and get a complimentary quote!
Monday, September 25, 2023