Uptown New Orleans Automotive locksmith
Have you ever locked yourself out of your vehicle or lost your car keys and don't know what to do? Look no further, you need the services of a professional automotive locksmith.
Hiring the right professional is something to look into before making your decision.
At Trulox, you will find reliable, amply trained technicians with years of experience in automotive locksmith services who can handle it all.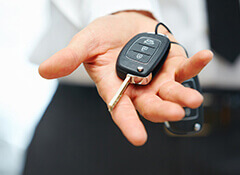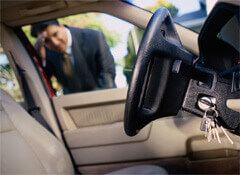 Our Uptown New Orleans automotive locksmith services include but are not limited to:
Car Lockout in Uptown New Orleans - This can be a very stressful experience. That's why we've developed our GPS-based service to help us find you quickly when you are in any emergency situation. Whether you're at home or in a shopping center parking lot, our service technicians will find you quickly, unlock your door or trunk damage-free and get you back on the road ASAP.
Car Key Replacement in Uptown New Orleans – Did you lose your car key or need one to be duplicated? It must be done by a knowledgeable and experienced auto locksmith who knows how to cut and program keys to their individual vehicles. Trulox technicians are specialized in car keys and are fully equipped with state-of-the-art automotive locksmith devices and software to handle all types of car key cutting and programming for all vehicle makes and models at a significantly lower price than the dealership charges.
Car Key Extraction in Uptown New Orleans - Our professional locksmiths have the tools and experience necessary to remove any broken key from the door lock or the ignition. While our locksmith is extracting the broken key, he can also cut and program a replacement key to get you on your way.
Ignition Services in Uptown New Orleans - It is common for the ignition to lock down, making it impossible to use your vehicle. We can handle all ignition situations, whether to just unlock it, repair it or completely replace the ignition when required.
Have more questions? We love helping our customers in Uptown New Orleans. Contact us today to discuss your automotive locksmith needs and to get your free quote.
Friday, December 09, 2022