Expert Automotive Locksmiths in Gretna, LA
Are you stuck outside your car, trying to figure out how to get back in? Don't worry - because Trulox is here for you! Our experts specialize in automotive locksmithing, giving you access to a full range of services - from car lockouts and key replacements to ignition repairs and key extractions. No matter the issue, we guarantee fast and efficient service, every single time. And with competitive prices, you can rest assured that you're getting great value for your money. When things look bleak and you don't know what to do, count on Trulox for help - no matter when or where you find yourself in need. Put your trust in us - you won't regret it.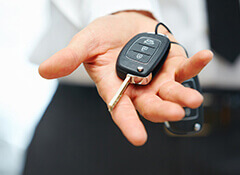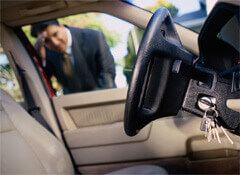 Car Lockout - At Trulox, we provide superior car lockout services to customers who find themselves in an unfortunate and unpleasant situation. We understand that being locked out of your vehicle can be both stressful and inconvenient, which is why our professional locksmiths are highly trained and offer the quickest response times possible. When you choose us for your automotive locksmith needs, you can rest assured knowing that we are fully certified and insured. Our team will get you back on the road quickly with efficient, reliable service every time!
Car Key Replacement – For those experiencing the inconvenience of a lost car key or needing one to be duplicated, look no further than Trulox. Our certified auto locksmiths are experienced and knowledgeable in making, cutting and programming car keys specific to each vehicle make and model. We use state-of-the-art equipment and software to provide prompt services you can trust, all at an affordable price that beats dealership costs! Not only do we help save time by solving your lock out situation quickly; but also eliminate having to tow your vehicle into the dealer for service. With our professional team on the job, you can rest assured that we will get back on the road faster with better results at a fraction of the cost.
Car Key Extraction - Do you need help getting back into your car after a broken key situation? Look no further than Trulox – the leading automotive locksmith services provider. Our experts are on hand with the most up-to-date tools and techniques to quickly remove any broken key from either the door lock or ignition. They can also cut and program a replacement straight away, so there's no delay in getting you back on the road again!
Ignition Lockout - Having to deal with a car ignition lockout is never fun. If it happens to you, Trulox is here for you! Our specialist locksmiths are the ones to turn to for all kinds of ignition lockouts and problems. We can swiftly open up an existing locked-down ignition, fix any wear and tear or damage, or even replace the whole thing if need be. We'll get you back on the road in no time - our services are reliable and efficient so that your vehicle won't keep you waiting!
Security Made Simple With the Right Tools and Knowledge - Our team of expert locksmiths is committed to providing top-notch services by utilizing the most up-to-date tools and technologies available. We are proud to have a staff that has gathered a wealth of experience in the field, allowing us to deliver quality work on the first attempt. We are completely dedicated to our customers' satisfaction and strive to provide quick and effective solutions. With friendly and professional assistance, our experienced staff will help you identify the best solution for your locksmithing needs. Utilizing our reliable locksmiths ensures that you receive the highest quality service available.
Quality Service with Licensed and Insured Experts. - At Trulox, we are dedicated to providing top-grade locksmith services in Louisiana. Our professional, licensed and insured team of experienced locksmiths provide the highest quality lockout solutions that are always delivered promptly and efficiently. Our locksmiths take pride in the quality of service they provide and are always courteous, reliable and available to our customers. We value each customer's business and strive to exceed your expectations with every job. We stand behind the work we do, and guarantee satisfaction on every job, so you can trust that we will do the job right the first time!
Have further questions? Our specialists enjoy aiding our clients! Contact us now to analyze your automotive locksmith requests and acquire a free quote.
Monday, September 25, 2023