Reliable Automotive Locksmith Services in Terrytown, LA
Are you looking for a reliable automotive locksmith service? At Trulox, we understand the importance of security and safety, so we provide the best services possible. Our experienced and knowledgeable technicians have been providing the highest quality car lockout, key replacement, extraction, and ignition services for many years. We guarantee fast response times and dependable customer service, so you can count on us to take care of all your needs. We take pride in offering prompt and professional help whenever you need it most, so don't hesitate to give us a call. With Trulox, you can rest assured that you'll get the best service possible.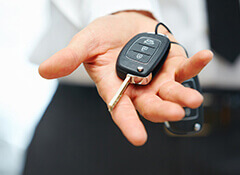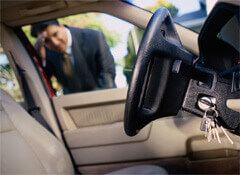 Car Lockout - At Trulox, our top priority is providing customers with the highest quality automotive locksmith services when it comes to car lockouts. With a team of experienced professionals who have been in the industry for decades, we understand how important it is to get your locked vehicle door open quickly and efficiently. Our fast response time and knowledge of all makes and models ensures that you'll be back on the road as soon as possible. We are committed to providing excellent customer service, making sure your car lockout experience is stress-free and secure.
Car Key Replacement – Are you looking for car key duplication or replacement services? Trulox has the perfect solution. Our experienced technicians are equipped with advanced software and equipment to provide comprehensive car lockout services, including cutting and programming keys to individual vehicles of all makes and models. Beyond that, our services come at a significantly lower price than what dealerships offer - saving you time and money!
Car Key Extraction - Our expert locksmiths have the specialized tools and expertise necessary to extract broken keys from both door locks and ignitions. And that's not all! Our team can also quickly cut and program a replacement key so you won't be stranded in an emergency car lockout situation ever again.
Ignition Lockout - At Trulox, we understand how important it is for your car ignition to be working properly at all times. That's why our locksmiths are specially trained and equipped to handle any lockout situation you might have. From providing a simple unlock, to repairing or replacing the entire ignition unit, we provide you with the best solutions available on the market today.
Secure Solutions With Our Expert Tools and Knowledge - Our team of experienced and knowledgeable locksmiths are equipped with the latest tools and technology, ensuring that all jobs are done correctly the first time. We take tremendous pride in our expertise, experience, and know-how, so you can trust in having the best quality service with us when it comes to your security needs. With extensive years of hands-on experience in the industry, you can rely on us to promptly and effectively provide a solution that not only keeps your property safe, but provides you with the assurance of peace of mind. We strive to ensure that all of our services are tailored to meet your individual needs and exceed your expectations.
Trustworthy service backed by licensing and insurance. - At Trulox, we take pride in our licensed and insured team of expert locksmiths in Louisiana who have decades of combined experience. We go the extra mile to offer the best locksmith services around, promising customer satisfaction with our comprehensive range of lockout solutions delivered by dependable and professional lock technicians. If you are ever in need of quick, efficient, and effective solutions for all your lock-related problems, Trulox is here for you. Our team is committed to cost efficiency, convenience, and customized service, ensuring that our customers receive the highest quality of service that they can always count on. We understand the unique needs of our clients, and strive to offer optimal solutions tailored to meet those individual requirements.
Need assistance with automotive locksmith needs? Our team is here to assist - reach out now for a free quote and expert advice on the matter!
Monday, December 11, 2023