Affordable Residential Locksmiths in Terrytown, LA
Finding yourself in an emergency situation, such as a broken lock or being locked out of your home, can be a stressful and overwhelming experience. That's why at Trulox, we are proud to provide a range of high-quality residential locksmith services to help you get back into your home fast. With years of industry experience, our team of qualified and professional technicians are equipped to tackle any job; from rekeying and repair work to lockouts, our solutions are both efficient and reliable no matter the challenge. When it comes to protecting your security, don't leave it up to chance - contact us today and get the dependable assistance of experts who are dedicated to providing a quick and thorough solution.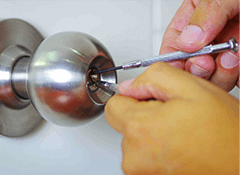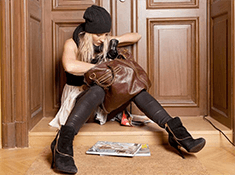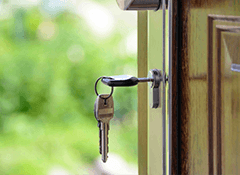 House Lockout Services – Unforeseen lockouts are an unwelcome surprise - but not something to worry about! Our house lockout services will ensure a swift resolution, unlocking any door type without damaging your property or breaking the bank.
Lock Rekeying Services – Rekeying your locks is a must-do when you move into a new home or lose your keys. Not only does this give you the assurance that you and only you have access, but we can also create one key for all of your door locks - meaning no more fumbling around with multiple keys.
Lock Repair & Replacement – Over time, locks inevitably become worn from frequent use - leaving your property vulnerable to potential risks. To minimize this risk and keep your home secure, our residential locksmiths offer a range of services such as lock repairs and replacements, along with door handle installations using the latest in high-security technology.
Full Range of Safe Services – As time passes by, consistent use of a safe may cause its security mechanisms to deteriorate resulting in compromised safety - this is where our professional services come into play! We offer experienced solutions for all matters related to safe opening, repair as well as combination changes.
Trustworthy service backed by licensing and insurance. – Here at Trulox, we believe in providing our valued customers in Louisiana with the very best in lock-related services through our licensed and insured team of locksmiths. With decades of combined experience, our team is committed to delivering comprehensive lockout solutions that are both convenient and cost-effective. From emergency unlocks to installing high-security locks, we provide personalized services designed to meet our customers' individual needs. We pride ourselves on the level of service our locksmiths provide, always going the extra mile if needed in order to ensure complete satisfaction. Timely and efficient, we work hard to deliver the highest quality of service you deserve. Put simply, when it comes to taking care of all your lock-related needs, you can count on Trulox.
Fully Prepared to Meet Your Needs – Our team of highly trained, certified and professional locksmiths are equipped with the latest tools and technology to guarantee you the highest quality service and reliability. With years of extensive experience in the industry and an unparalleled commitment to client satisfaction, you can be sure that we take great pride in our expertise and know-how, so that your security needs are met. We are passionate about providing a solution that not only keeps your property safe, but also helps to give you peace of mind and reassurance. Our staff have the skills and knowledge necessary to provide quick and effective solutions to any problem, ensuring the job is done right the first time. We are confident in our abilities and welcome the opportunity to assist you with all your security needs.
No matter what kind of residence you have, our residential locksmith security solutions guarantee complete protection for you and your family - so don't hesitate to reach out for a free quote today!
Monday, December 11, 2023