Fast & Reliable Residential Locksmith Services in Algiers, LA
At Trulox, we are residential locksmiths who can handle all your needs, from rekeying to lockout and lock repair. Our team of professionals is well-versed in the latest technologies and tools, ensuring that your safety is not compromised in any way. We take great pride in understanding our customers' specific needs, whether it's changing a single lock or addressing a more complex issue. We understand that having a broken lock or being locked out of your home can be an incredibly stressful experience. That's why at Trulox we strive to provide fast and reliable service with minimal disruption to you and your family. Our certified technicians can get you back inside quickly, regardless of the complexity of the job. With years of experience under our belt, we have seen it all before - no job is too big or too small for us.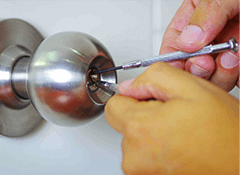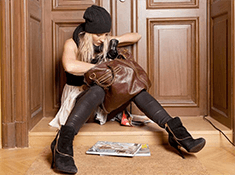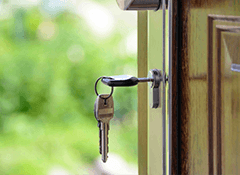 House Lockout Services – Experiencing a house lockout can be an inconvenience. That's why we offer fast and reliable services to get you back into your home. We can unlock any door type without causing any damage, and we've built a solid reputation in the area thanks to our quick response, excellent work and competitive prices.
Lock Rekeying Services – Having peace of mind when it comes to the security of your home is important, and rekeying is an effective way to do this if you've recently moved in or lost a set of keys. And why carry around multiple keys when you don't need to? Let us help streamline property access by rekeying all of your home locks into one single key!
Lock Repair & Replacement – It's inevitable that over time a lock begins to deteriorate from frequent use - but don't worry because our residential locksmiths are able to fix this for you! Not only will they mend existing damages but also install new models of both modern or traditional types and add ultra secure door handles too.
Full Range of Safe Services – If your safe has been through frequent use and is starting to show signs of wear and tear, it's essential that you get it repaired professionally in order to keep valuables secure and maintain optimal working condition. Our experienced locksmiths are equipped with the skills necessary to ensure this happens - they provide reliable repair services alongside unlocking, combination changes and even installation.
Your Security is Our Priority - Licensed & Insured Locksmiths. – At Trulox, we take pride in providing the highest quality locksmith services throughout Louisiana. Our experienced, licensed, and insured team of expert locksmiths are here to provide comprehensive lockout solutions and ensure that your premises remain safe and secure. With years of combined experience, rest assured that our highly-trained professionals can cater to any lock-related issue. We strive to make our services as efficient as possible so you can get back to your day without delay. Whether you've lost a key, have a broken lock, or require an upgraded security system, allow our highly qualified locksmiths to help you protect your property today!
Skilled Experts at Your Service – Our certified and highly-skilled locksmiths are dedicated to providing the highest-quality service available. With their extensive experience and knowledge combined with state-of-the-art tools, they can guarantee superior results each and every time. We go the extra mile to ensure that our technicians arrive on-site with all the right equipment to complete the job fast, professionally and effectively. Our locksmiths strive to make sure that our customers receive the best possible service - guaranteed! By offering unbeatable customer service and reliable locksmith solutions, we make sure that your locks are taken care of quickly and securely.
Keep your residence secure by taking advantage of our expert locksmith solutions! Comprehensive packages are available for any type of house or apartment - just contact us now and receive a free quote on how we can help keep you safe.
Monday, December 11, 2023