High-Grade Residential Locksmith Services in Central Business District, LA
No matter what issue arises with your locks, Trulox is the perfect solution! Our team of highly trained technicians are on the cutting edge of state-of-the art technology and provide our customers with personalized solutions for any of their needs. Whether it's a simple lock change or a complicated security system installation, Trulox can handle it quickly and efficiently, without disrupting your life. We understand the frustration of a broken lock or being locked out, so we strive to make it as easy and stress-free as possible. Our dedication to excellence means that you can trust us to take care of all your locksmith needs in no time at all!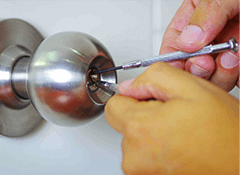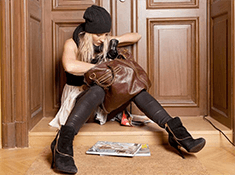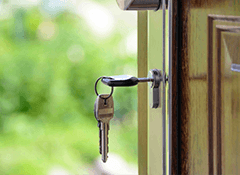 House Lockout Services – Being locked out of your own home is never enjoyable. But you don't have to worry, because we are here to make sure you get back in your house as soon as possible. We provide fast and efficient house lockout services that won't damage your property. Quick response times, quality workmanship and affordable rates have earned us a great local reputation.
Lock Rekeying Services – Don't worry about carrying multiple keys – rekeying allows you to streamline the key system and make it easy to access all of your property with just one key!
Lock Repair & Replacement – With frequent use comes the need for regular maintenance of your locking system - don't let worn-out locks leave you vulnerable! Our team of residential locksmiths are here to provide assistance with all sorts of lock related issues; whether it be repairs, installations or replacements - we've got it all taken care of. Keep yourself protected with top quality locking solutions!
Full Range of Safe Services – Over time, prolonged usage of a safe can result in damage or deterioration. This can render the safe unable to properly protect essential items and impair its functioning. For these situations, our qualified locksmiths are available to provide repairs along with unlocking, combination changing and installation services.
Providing Safe & Trusted Services - Licensed & Insured Locksmiths! – At Trulox, our team of licensed and insured locksmiths have decades of combined experience providing quality lockout solutions throughout Louisiana. With an in-depth knowledge of the latest security systems and a comprehensive understanding of the many types of locks available, we are well-equipped to handle all your needs, from emergency lockouts to new lock installations. As always, we strive to bring you the best service possible, going beyond the call of duty to make sure you are always provided with exceptional care and satisfaction. We want you to feel safe and secure knowing that our team of trusted locksmith professionals are at your side.
Maximum Security With Minimum Effort – Our highly qualified locksmiths are dedicated to providing the best customer service and ensuring the job is done correctly the first time. Our professionals come fully equipped with all the necessary tools, enabling them to work swiftly and efficiently on any type of lock-related issue. With years of experience, you can rest assured that we have the expertise to do the job right every single time. We take pride in our customer satisfaction and guarantee customer happiness with our services.
From single-family homes to apartments, our comprehensive residential locksmith services ensure that any residence is well protected - why not reach out today and receive a free estimate?
Monday, September 25, 2023