Quality Residential Locksmith Services in French Quarter, LA
At Trulox, we understand that the safety and security of our customers is our highest priority. That's why each of our locksmiths has been rigorously trained in the latest tools and techniques, allowing us to provide our clients with unparalleled service. Whether your needs are simple or complex, our experienced and knowledgeable team is committed to tailoring solutions designed to meet your specific requirements. We guarantee a hassle-free experience with reliable results every time. From single lock changes to comprehensive security solutions, there's no challenge too small or too large for our team - which is why customers trust Trulox for all their locksmithing needs.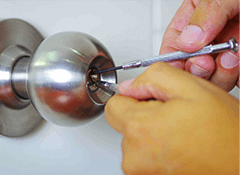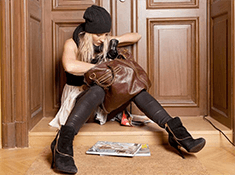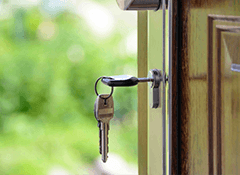 House Lockout Services – Don't be stuck outside your own home - we provide fast and efficient house lockout services to get you back in. We can unlock any door type without causing any damage and have built a great reputation in this area based on our quick response time, quality workmanship and competitive rates.
Lock Rekeying Services – Trulox proudly offers rekeying services that can help you secure your home and optimize access. Whether you've moved into a new house or lost the keys, we'll make sure only one key will unlock all doors - making property access easier than ever!
Lock Repair & Replacement – With regular use, eventually your locks will suffer from wear and tear. Don't worry though - our experienced residential locksmiths have all the necessary skills to repair any damage, install new locking systems, replace handles and provide the highest level of security with innovative lock solutions!
Full Range of Safe Services – Wornout safes are not able to protect your possessions effectively or operate normally. Fortunately, our experienced locksmiths provide professional repair services as well as unlocking, combination changing and installation of new safes.
Get Peace of Mind with Licensed and Insured Locksmiths. – At Trulox, we have a fully licensed and insured team of locksmiths in Louisiana who have decades of combined experience. We specialize in providing the highest quality of reliable professional service to our valued customers. Whether you're locked out of your home, vehicle or office, our locksmiths will quickly find a tailored solution that fits your unique needs. We offer a wide range of services, such as repairing and replacing locks, duplicating keys, and installing high-security devices. We understand the importance of having a secure solution as soon as possible, so we proudly offer prompt response times and top-notch customer service. Next time you need a reliable locksmith, look no further than Trulox! Our experienced team of professionals is here to help you with all of your lock and key needs.
Professional Solutions for Your Lock Needs – Our team of professional locksmiths possess extensive experience and come equipped with the latest tools to guarantee that you receive the perfect answer to your security concern on your very first time. We are committed to evaluating the situation, determining the best possible solution, and ensuring a quality-assured service so that you can be confident of your safety. Our talented team will take all the necessary steps to make sure the job is done right and efficiently from the beginning until its completion. We are absolutely dedicated to offering you a swift, reliable solution so that you can always feel safe and secure.
With our suite of extensive residential lock solutions, we can cater to any kind of property you have - from a single room apartment to a large family home - and provide you with a free quote on request.
Monday, September 25, 2023