Residential Locksmith Services in Gretna, LA
At Trulox, we pride ourselves in providing the highest level of locksmith services for every customer. Our team of trained professionals use cutting-edge technology and the finest tools to ensure that your security remains uncompromised. We value the specific needs of each client and are always willing to take on any challenge, no matter how big or small. From rekeying to repair and lockout assistance, Trulox has you covered and promises to go the extra mile to provide the best service possible. We understand that when it comes to your safety and security, no effort can be spared and no job should ever be too daunting to handle.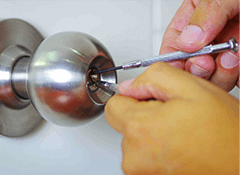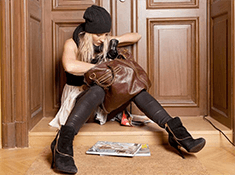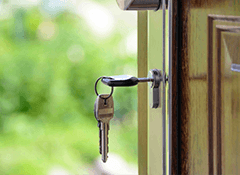 House Lockout Services – If you find yourself locked out of your home with your keys inside, don't despair. Our house lockout service will get you back in quickly and without any damage to your property. We have many years of experience in this area, and our customers know that when it comes to quick response times, quality workmanship and affordability, we are the ones to call.
Lock Rekeying Services – Keep out unwanted visitors by taking advantage of our comprehensive lock rekey services at Trulox today! By streamlining locks into one master key, we guarantee unmatched convenience as well as superior protection from trespassers who may possess an old set of keys lying around somewhere else.
Lock Repair & Replacement – Over time it's inevitable that frequent usage will cause damage to your locking mechanisms. That's why residential locksmiths are here! We can repair any damaged parts onsite, install brand new modern & traditional models plus handle replacements and the most advanced security options available on the market today.
Full Range of Safe Services – It's common that after frequent use a safe may become worn out or broken down - compromising both security and performance levels. In order remedy this situation our dependable locksmith team provides comprehensive service which includes repair work plus unlocking capabilities combined with changing combinations & installing new safes also.
Quality Service with Licensed and Insured Experts. – Trulox is a Louisiana-based locksmith company that is proud to have a team of licensed and insured professionals with decades of combined experience. Our highly-skilled locksmiths are passionate about delivering the highest quality lockout solutions with speed and accuracy. Our staff is devoted to providing you with prompt, reliable, and courteous service and will be more than happy to answer any questions or concerns you may have regarding our services. We are committed to maintaining the trust of our customers and strive to exceed their expectations with every job. Our team of experienced specialists will work hard to ensure your satisfaction and peace of mind with each and every lockout solution we provide.
Experienced and Prepared for the Task Ahead – Our team of locksmith professionals is unsurpassed in their dedication to providing outstanding customer service and top-of-the-line performance. We only hire experienced and highly trained individuals, so you can trust that our experts will get the job done right. We make sure to equip them with the latest tools and technological advancements so they can handle any kind of locksmith job swiftly and efficiently. Additionally, we value our customers' satisfaction and time, and because of this belief, we work quickly and effectively. With our reliable and friendly staff, you can be sure that we have the right solution for whatever locksmithing needs you may have. Here at our company, we are committed to giving our customers the highest quality service possible.
Our residential locksmith security solutions are comprehensive, covering every type of home and apartment. Get in touch today to receive your free quote.
Monday, September 25, 2023