Reliable Automotive Locksmith Services in Marrero, LA
Welcome to Trulox, the top automotive locksmith in New Orleans! Our extensive set of car lockout, key replacement, and extraction services make us the ideal choice for anyone in search of dependable and speedy ignition repairs. Whether you need help with a broken or stuck key, or a broken lock cylinder, our experienced team of professionals will be sure to get your vehicle safely unlocked in no time and with absolute compliance with state regulations. With a remarkable track record and amazing five-star customer service, you can entrust us to provide an unbeatable experience at an impressive price. So don't delay any longer – get in touch with us now and let our team help get you right back behind the wheel!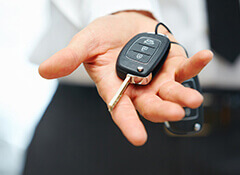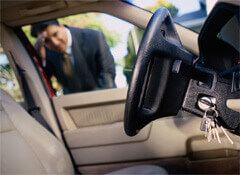 Car Lockout - Need a quick resolution to your car lockout problem? When you trust Trulox with the job, you can rest easy knowing that our decades of locksmith experience are here for you. Not only will we get to your location fast, but also deliver prompt and professional services so that you can move on faster with less stress. Our team works diligently and is equipped with specialized tools to ensure the utmost security and successful entry into your vehicle's lock system. With us, you don't have to worry about taking risks; instead, experience quality workmanship along with reliable results every time. So next time you find yourself locked out of your car simply call Trulox - the premier automotive locksmith service provider available!
Car Key Replacement – Stuck without a car key or need an extra one? To get it taken care of in no time, you'll want to trust the knowledgeable technicians at Trulox. Our experts have all the necessary software and equipment needed to accurately cut and program keys for any make and model, far more affordably than your dealership would charge. Beyond that, our experienced auto locksmiths are specially trained in car key services – ensuring swift access to your vehicle with minimal wait times and maximum security.
Car Key Extraction - At Trulox, we have experienced locksmiths equipped with the necessary tools to remove broken keys from car doors and ignitions. Our technicians will effortlessly extract the broken key while they can quickly cut and program a replacement allowing you to get back on your way as soon as possible. As a result of our expansive knowledge base and experience in automotive lockouts, you can trust that our trained staff is able to provide fast and efficient service.
Ignition Lockout - For any automobile, it is distressing when the ignition becomes locked, rendering the vehicle useless. At Trulox, we are experienced in handling all sorts of ignition-related issues requiring unlocking, repair or replacement. We take prompt and professional action to solve whatever problem you may be facing with your car's ignition system – quickly and effectively!
Your Locksmith Needs Met, Using the Best Tools and Expertise - Our team of reliable, highly skilled, and knowledgeable locksmiths have the expertise and the right tools to get any lock- or security-related job done quickly, accurately, and efficiently. With years of experience in their craft and dedication to excellence, our locksmiths are the best choice for all your locksmith needs. We value customer satisfaction above all else and guarantee that our services will exceed expectations. Our team is committed to providing fast, reliable, and comprehensive service and looks forward to meeting your locksmithing needs.
Experience the peace of mind that comes with licensed and insured locksmiths. - At Trulox, we are proud to ensure that our customers in Louisiana have access to a highly skilled, licensed and insured locksmith team. With decades of collective experience, our locksmiths specialize in offering tailored lockout solutions that make sure our customers can continue with their daily routine without any delays. Our locksmiths are continuously trained to keep up with the latest techniques and trends in the security industry, so that our customers can benefit from the most up-to-date technology. At Trulox, we take pride in providing excellent customer service and ensuring our customers receive the most secure and efficient lockout solutions available. We understand the importance of feeling safe and secure, so don't waste any more time; contact us today and experience why we're the preferred locksmiths in Louisiana.
Unsure of what you need? Our team delights in helping our customers - get in touch with us today for a free quote and to talk about your automotive locksmith needs!
Monday, September 25, 2023