Reliable Automotive Locksmiths in Destrehan, LA
When you're stuck outside your vehicle and don't know what to do, Trulox is the perfect solution. Our professional automotive locksmiths have years of experience in providing car lockout, car key replacement, car key extraction, and ignition services. We only hire highly qualified technicians who are properly trained and equipped to handle any job quickly and efficiently. With Trulox on your side, you can rest assured that your car will be back in your hands fast. Our team puts safety first with our cutting-edge technology to ensure maximum security for all customers. Whether it's a minor issue or an emergency situation, we make sure you receive the highest quality service at a price that fits your budget needs!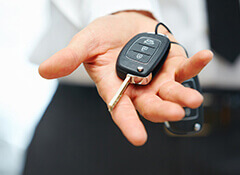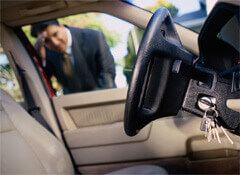 Car Lockout - At Trulox, our automotive locksmith services are second to none when it comes to car lockouts. We have decades of experience in the industry and can quickly get you back on the road with minimal stress or hassle! Our dedication to customer satisfaction means we provide a fast response time with experienced professionals who will arrive ready to resolve your lockout situation efficiently. In addition, we always use the right tools and equipment for each job - ensuring that no damage is done to your vehicle during the unlocking process. Let us help you regain access to your vehicle quickly and stress-free. Contact Trulox today for reliable car lockout service
Car Key Replacement – Are you looking for a reliable, cost-effective car key service? Trulox Technicians are the experts when it comes to cutting and programming keys for all types of vehicles. Our technicians utilize state-of-the-art automotive locksmith devices and software to ensure quality lockouts without sacrificing speed or precision. With our competitive pricing, you can be sure that you're getting top quality service at an affordable price compared to dealership charges. All makes and models are supported so there's no need to worry about compatibility issues. Let Trulox get you back on the road in no time!
Car Key Extraction - At Trulox Locksmiths, we provide fast and reliable car lockout services. Our expert team have the know-how and specialist tools to safely remove any broken key from the door lock or ignition. We will then quickly cut a replacement key for you, programmed precisely to work with your vehicle model.
Ignition Lockout - If you find yourself locked out of your car due to ignition issues, let Trulox step in and help. Our experienced team is highly trained to handle all types of situations that involve locking mechanisms, so you can rest assured that we have the experience needed to efficiently resolve any issue. We understand how frustrating it can be when your vehicle's ignition disables its use, but don't fret - our locksmith services will get you back on the road quickly. Whether it's an unlock or a complete replacement, we are prepared for whatever solution may need to be implemented for a successful outcome.
Do you have more questions? Our team is always eager to help our customers! Reach out to us today to discuss your automotive locksmith requirements and get your free quote.
Wednesday, February 08, 2023