Qualified Commercial Locksmith Services in Destrehan, LA
At Trulox, we provide skilled locksmith services to boost your business's security. Our team of certified technicians are all licensed and experienced in the industry, dedicated to providing reliable solutions. From rekeying services to commercial lockouts, master key systems and advanced high security locks, our professionals equip your business with the assurance it needs – guaranteeing maximum protection against potential threats and intrusions. Ensuring the safety of your staff and customers is vital. Here at our company, we provide a comprehensive range of security and locksmith services. Our skilled technicians are always on hand to assist you with any lock matters from deadbolt repairs or replacements to high-tech security systems installations.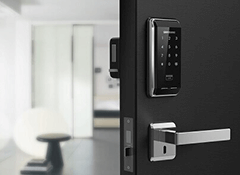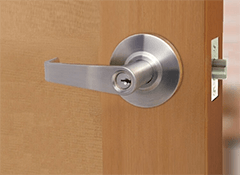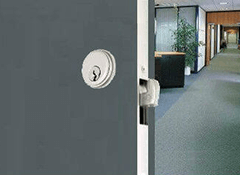 Business Lockout - At the time of a business lockout, count on our technicians for a rapid response. We are committed to ensuring your business stays open and secure, arriving swiftly when you need it most. Our dedication to providing reliable services guarantees promptness, giving you peace of mind in an emergency situation.
Lock Rekeying – Ensuring the safety and security of any location, rekeying locks is an imperative service. It changes the lock so a new set of keys is required to open it, making it especially beneficial after personnel or property changes. Our professional locksmiths can guarantee your existing locks are rekeyed quickly and efficiently, presenting you with the peace of mind that comes with it.
Master Key Systems - Our company specializes in designing and installing master key systems tailored to fit any business need. We understand that custom-fitting a combination of locks and keys is essential to ensure efficiency and security. That's why our team of highly skilled professionals have extensive experience providing businesses with reliable and secure master key systems. Trust us to provide you with the peace of mind that comes with knowing your property is safely protected by a system designed just for you.
High Security Locks - Our locks are specifically designed to offer superior protection from intruders, with advanced anti-picking capabilities and top-notch materials. In addition, their sophisticated design makes them virtually un-pickable - guaranteeing the ultimate peace of mind for your safety and possessions.
Emergency Service Available Around the Clock - Look no further than our team of certified emergency locksmiths for all your lock-related needs! Our experienced staff is available 24/7, rain or shine, and is committed to delivering accessible, reliable service in any emergency. Our priority is to provide fast, efficient solutions so you aren't left locked out of any vehicle or place. We understand the stress of being without access to your car, home, business, garage, or any mode of transportation, which is why we strive to make your experience as smooth and risk-free as possible. No job is too small or large for us to handle; our focus is to deliver top-of-the line customer service that restores secure access and leaves you worry-free. When you need help in a pinch, you can trust us as your go-to emergency locksmiths - we're here to meet all your lock-related needs!
Trustworthy, Licensed and Insured Locksmiths. - At Trulox, we offer outstanding locksmith services of the highest quality. Our experienced and licensed team of locksmiths is based in Louisiana and is equipped to handle any and all of your lockout needs. Whether it's a basic traditional lock system or a more complex high-tech one, our talented professionals have decades of combined experience and can provide reliable assistance to keep your property safe and secure. With us, you'll be able to rest easy knowing that your home or business is in good hands. Additionally, you can take comfort in the knowledge that our entire team is insured, so you can trust that we'll provide you with the best service possible. So when you're in need of lock services, look no further than the experts at Trulox.
Our trained experts are dedicated to helping with any lock-related needs. We understand the importance of speed and reliability, and are committed to providing competitive rates. Get a free quote today and find the perfect option for your business needs!
Monday, September 25, 2023