Experienced Commercial Locksmith in Saint Rose, LA
At Trulox, keeping your business secure is our top priority. With our team of fully certified and licensed technicians on the job, you can rest assured that your commercial property is in the safest hands possible. Our locksmiths are highly trained in all aspects of security needs, from rekeying and lockouts to master key systems and even high-security locks. We guarantee quality service with the added peace of mind that only comes from trusted, skilled personnel. Put your business security in the capable hands of Trulox today! It is paramount to guarantee that your business premises remain secure. Our team of locksmiths are here to ensure your protection. We've got the perfect solutions for all your security needs, ranging from basic key cutting and lock repair to biometric access control systems.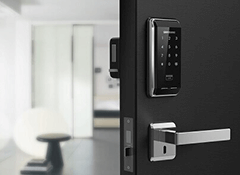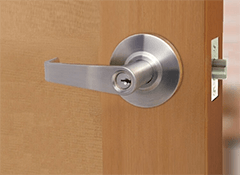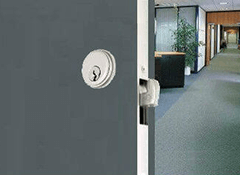 Business Lockout - At our business lockout service, we understand how important it is to keep your business running smoothly and securely. That's why we're committed to providing you with quick responses and reliable solutions. Our technicians will arrive onsite in a timely manner and make sure that your business stays open and safe.
Lock Rekeying – Securing your business premises after personnel or location changes is critical, and our rekeying services can help. Our experienced team can swiftly rekey locks to ensure that all unauthorized personnel are kept out of your space. Rekeying locks provides you with the assurance that your security measures remain in place, enabling you to maintain a secure environment with ease.
Master Key Systems - Unlock the potential of protecting your property with one single master key. Our expert business locksmiths specialize in creating the ideal combination of locks and keys to guarantee maximum safety for all your valuables, allowing you to have the satisfaction and convenience of unlocking multiple doors with one key. We provide the perfect combination of assurance and ease, so you can rest assured that your property is secure and securely maintained.
High Security Locks - With the latest in high security technology, our locks provide an unparalleled level of protection. Boasting anti-picking features and cutting-edge construction, you can trust that your enterprise is as safe as it could possibly be. Strong enough to resist even the most seasoned professionals, these modern locks provide maximum assurance of safety.
Be Prepared for Any Emergency - 24/7 - At Trulox, we understand the stress and frustration that comes with being locked out of your car, house, commercial property or garage. Our team of highly-trained, professional emergency locksmiths are here for you when you need it most, ready to provide fast and reliable service. With years of experience in the field, our locksmiths guarantee top-notch results and peace of mind that your vehicle or property will be safely accessible. We are dedicated to helping you resolve any lock-related emergency as quickly and efficiently as possible, so you can be sure you are in good hands with us. Whether it's a lockout, a broken key, a new lock installation, or something else, you can rely on Trulox to provide fast, dependable solutions.
Licensed and insured, your security our priority. - At Trulox, we go the extra mile to ensure our customers in Louisiana receive the best locksmith service available. Our highly experienced team of licensed and insured locksmiths boast decades of combined expertise and are devoted to providing reliable solutions for all types of lock systems. From residential to commercial locksmithing and emergency assistance, we guarantee prompt and dependable service with the utmost attention to detail. We understand the importance of security and take pride in delivering quality care and customer satisfaction. Regardless of your needs, we are here to assist you with comprehensive locksmith services that will meet your expectations and keep you safe.
Our team of certified and experienced locksmith technicians are committed to delivering top-notch service at prices that won't break the bank. From lock replacements to key duplications, you can rely on us to take care of all your security needs promptly and professionally. Get in touch with us now - don't wait until it's too late!
Monday, September 25, 2023