Quality Residential Locksmith Services in Saint Rose, LA
If you're in the market for a dependable residential locksmith, look no further than Trulox. Our certified technicians have years of experience in the industry and are available 24/7 to provide comprehensive services. We provide everything from lock re-keying and lockout assistance to repair work, so no matter the size of the job we have you covered. As your locksmith, our top priority is keeping your home and possessions safe and secure. Plus, with our fast and efficient services and commitment to customer satisfaction, you won't have to wait long to find relief. Reach out to Trulox today and let our team handle all of your locksmith needs!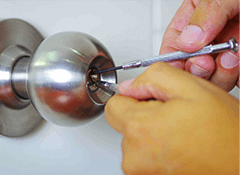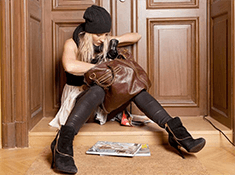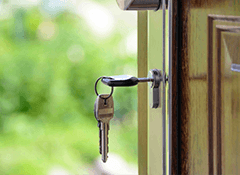 House Lockout Services – Struggling to get back into your home because you misplaced or lost the key? No need to fret - we provide speedy house lockout services that won't put a hole in your pocket either! Unlocking doors without inflicting damage on your property is something we specialize in; not only that but also our quick response time, fantastic craftsmanship and budget-friendly rates have earned us an excellent reputation over the years.
Lock Rekeying Services – When transitioning into a new house or losing track of your keys, keep in mind that having them rekeyed guarantees nobody else has access but yourself. Plus, our team can go further and consolidate all of your lock systems into just one master key - saving you from carrying around multiple sets.
Lock Repair & Replacement – Don't let your worn-out lock become a security concern. Our residential locksmiths are experts at providing repair services for damaged ones, installing new modern or traditional models and replacing door handles. Plus, they can also install high security innovative locking systems for maximum safety.
Full Range of Safe Services – Regular use of a safe can cause its protective mechanisms to break down eventually - we're here to help with dependable services such as unlocking, fixing up and adjusting combos of locks.
Licensed and insured, your security our priority. – At Trulox, we are passionate about providing the people of Louisiana with the most reliable and efficient locksmith services possible. Our team of highly skilled and experienced locksmiths have decades of combined experience in the industry and are licensed, insured and devoted to delivering excellent service each and every time. From residential lockout solutions to commercial locksmithing and emergency assistance, Trulox locksmiths are here to take care of all your needs with speed, expertise and precision. We take pride in consistently delivering outstanding service that guarantees satisfaction for our customers. Whether you're in need of locksmith services for your home, business or in an emergency situation, at Trulox we are always ready to help.
Get the Job Done Right the First Time – Our team of experienced and highly qualified locksmiths arrive ready to take care of your lock issue quickly and effectively. With the right tools and expertise, we are dedicated to delivering the highest quality workmanship with an emphasis on safety and security. We understand that time is of the essence, so we strive to exceed expectations and provide excellent service each and every time. Our team of locksmiths are passionate about providing all of our customers with the best service possible; ensuring that your lock issue is taken care of to the highest standards.
Here at Trulox, we provide top-notch residential locksmith solutions for every type of home and apartment. Don't wait any longer - contact us now to find out more about what we can offer and take advantage of our complimentary quotes!
Monday, September 25, 2023