Professional Residential Locksmiths in Kenner, LA
At Trulox, we specialize in all manner of locksmith services. From rekeying to lockouts and repair, our team of professionals are knowledgeable about the latest techniques and products, providing customers with the utmost confidence, understanding, and security during their experience. With our expert solutions and fast service, we can ensure that even the most complex lock problems are solved quickly yet reliably. But we understand that being in a vulnerable position such as being locked out of your home can be very distressing, which is why we strive to offer the best customer experience through providing quick yet reliable results every time.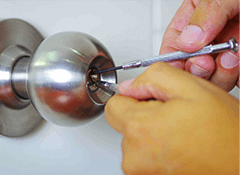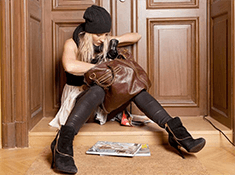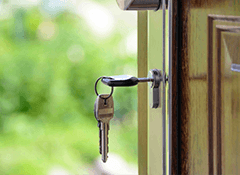 House Lockout Services – If you've been left out in the cold with no way to get back in, look no further. We provide fast and reliable house lockout solutions. No matter what kind of door you have, we can unlock it without damaging your property. Our services are well-known in the area for our speedy response, quality craftsmanship, and reasonable fees.
Lock Rekeying Services – When it comes to protecting yourself and ensuring peace-of-mind following a move or lost keys, look no further than our rekeyed locks which guarantee exclusive access. Plus, if desired, we can provide a single key that operates all the locks on the property - making life much simpler!
Lock Repair & Replacement – With prolonged usage comes natural wear and tear on your lock system – that's why our professional residential lock technicians are available for repairs or replacements of your existing hardware as well as installation of the most up-to-date door handles and innovative security measures for optimal safety.
Full Range of Safe Services – From simple repairs to complete installations, our team has what it takes to get the job done quickly and effectively according to industry standards - all while delivering outstanding customer service along the way! Contact us today for more information about how we can help protect your valuable assets with our top-notch safe repair, installation and combination change services!
Safe Solutions from Licensed and Insured Pros. – Trulox is an esteemed locksmith service provider in Louisiana that is licensed, insured, and has decades of combined experience. Our team of highly professional and trustworthy technicians provide reliable lockout solutions, as well as a complete range of residential and commercial locksmith services. We understand how stressful and time-sensitive lockouts can be, and our experienced locksmiths are here to provide excellent solutions in record speed. From lock installation and repair to replacement and master key systems to security system installation - whatever your locksmithing needs may be, we have you covered! We are proud to deliver outstanding customer service with each job we do and take great pride in our commitment to excellence, treating all of our customers like family.
We Have the Right Tools for the Job – Our professional locksmiths bring with them years of expertise and the highest quality tools required to perfectly complete a job in one visit. We guarantee that you will be entirely secure and satisfied with the results of our work. Our commitment to excellence is unsurpassed, so you can expect nothing less than flawless craftsmanship with every project. When our locksmiths arrive at your home or business, you can trust that the job will be done quickly and precisely – we don't accept anything less than perfect. With us on your side, you can be sure that all of your locksmithing needs are fully taken care of.
With our specialized residential locksmith security solutions, we can help you protect your home or apartment. Get in touch with us now to get a free quote!
Monday, September 25, 2023