Professional Residential Locksmiths in Metairie, LA
Protecting your home and the people you care about is important. With Trulox Residential Locksmith Solutions, you can have peace of mind knowing that you can keep your family and possessions guarded from unwanted intruders. Our certified technicians are equipped with the expertise to quickly and accurately provide solutions such as re-keying, lockouts, and repairs with lightning fast responses that make sure you're never left vulnerable. With Trulox, you can trust that our residential locksmith solutions are designed for maximum security. When it comes to the safety of you and your family, we ensure that you'll always feel comfortable and secure in your home.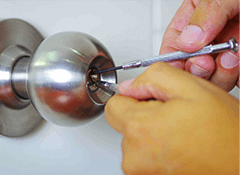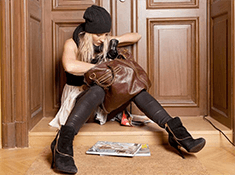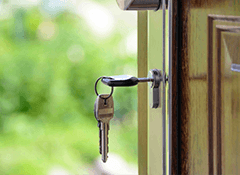 House Lockout Services – Don't despair when you're locked out of your home with the keys inside - we provide quick, efficient and reliable house lockout services. Unlocking any door type without causing any damage to your property, we've gained a great reputation thanks to our rapid response time, top-notch workmanship and competitive prices.
Lock Rekeying Services – Don't let yourself get stuck in an awkward situation due to misplaced keys - take control by having us rekey all of the locks on your new home. We can also simplify matters further by creating one unified key which will open all of those locks.
Lock Repair & Replacement – Frequent use can cause locks to wear out over time. Our residential locksmiths are here to help repair any damage and install new, modern or traditional locks, as well as replace door handles. High security innovative locks can also be installed for extra peace of mind.
Full Range of Safe Services – Are you having trouble with the security of your safe? Don't worry, we offer repair, installation and combination change services to make sure your safe is secure. Our experienced professionals will make sure that your safe is in perfect working condition so that you can rest assured knowing your possessions are safe.
Get professional results with licensed and insured locksmiths! – Trulox is a dependable source of locksmith services in Louisiana. Our team of insured and licensed professionals possess decades of combined experience, guaranteeing our customers enjoy reliable lockouts solutions that meet their needs. As we understand the importance and urgency of critical situations, we prioritize speedy resolutions that allow people to get back to their daily lives hassle-free. Whether you're looking for new locks for your home or office, or you find yourself locked out and need assistance, our friendly and knowledgeable locksmiths are ready to offer assistance. With Trulox, you don't just get premium quality service, but also the assurance of being in safe, professional hands.
Equipped for Any Job, Big or Small – Our experienced, highly-trained locksmiths arrive promptly, fully equipped to handle any of your security needs. With years of experience and knowledge in the industry, our locksmiths have gained a reputation for delivering accurate, efficient, and reliable results on every job. Whether it's rekeying a home or installing new lock systems on a commercial property, our locksmiths have the expertise to ensure the job is done right the first time. We strive to provide exceptional service that will give you peace of mind when it comes to the security of your property.
Our team of experienced professionals are here to provide you with the best quality service, allowing you to keep your home or apartment safe and secure. Contact us now for a free quote!
Monday, December 11, 2023