Certified Residential Locksmiths in Luling, LA
At Trulox, we understand the importance of having secure locks, which is why we provide complete residential locksmith services to ensure the safety and peace of mind of homeowners. Our team members are highly trained in the latest security measures and tools available so you can be confident that your home is secure and lockouts, rekeying, and repairs are always completed to the highest standard. No job is too complicated or simple for us to handle as we understand that everyone has individual needs when it comes to locksmith services. We always strive to meet your requirements and exceed your expectations, ensuring the ultimate level of protection for your residential property.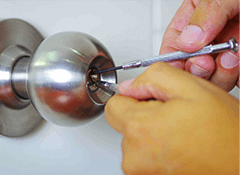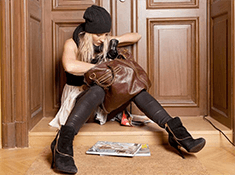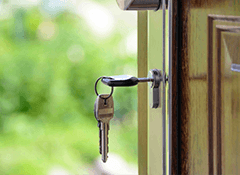 House Lockout Services – Looking to get back into your home after locking yourself out with the keys still inside? Don't worry, our fast and reliable house lockout services have you covered. We can unlock any door without damaging your property, and our excellent reputation is built on our speedy response, quality work and competitive rates.
Lock Rekeying Services – To ensure only you have entry to your new home or if you've lost your keys, our team can assist in rekeying the locks. For added convenience, we can consolidate all of the locks into one key too - perfect for simplifying access.
Lock Repair & Replacement – With daily use comes natural damage to your door's locking system. To ensure top security, our residential lock specialists are here to provide assistance in repairing any worn out parts as well as installing new modern and traditional types of locks plus the newest high tech solutions available on the market today. We also replace door handles if needed!
Full Range of Safe Services – Our experts have years of experience dealing with all types of safes from different manufacturers so they can ensure that any repair, installation or combination change jobs are done correctly according to the manufacturer's specifications.
Professional, licensed, and insured locksmiths at your service. – At Trulox, we understand the importance of having experienced and qualified locksmiths on your side. That is why our team of licensed and insured locksmiths in Louisiana are second to none. With countless years of combined expertise, our locksmiths can provide world-class lockout solutions that make sure you're secure and protected. We take extra care to conduct all our services with the utmost precision and attention to detail, so you always get the highest level of quality coming from our end. Furthermore, our locksmiths possess a broad spectrum of skills and the experience to handle any kind of lockout situation, from commercial to residential - no matter how complex. From emergency lockouts to more routine locksmithing projects, you can count on our certified professionals to give you the best service available. So if you're ever needing a reliable, efficient, and professional locksmith, don't look any further than the experts here at Trulox. We're here to resolve your locksmithing needs and make sure you feel safe and secure in your home or business.
Qualified Professionals at Your Service – Our highly trained locksmiths carry the latest tools and materials to ensure every job is completed to its most excellent quality. With decades of experience in their craft, these experts are knowledgeable in dealing with any type of locksmithing situation. Their ultimate goal is to provide customer satisfaction above all else, making sure that the job is done correctly and with the highest artistry. Moreover, their swift and dependable services guarantee the work is handled quickly and with minimal effort. You can always rely on our locksmithing team to get the job done right the first time, so you never have to worry about results!
Our residential locksmith security solutions are comprehensive and cover all types of homes and apartments, so don't hesitate to contact us today for a free quote!
Monday, December 11, 2023