Expert Automotive Locksmith Services in Slidell, LA
At Trulox, we understand the importance of quality automotive locksmith services and take pride in ensuring your vehicle is in safe hands. Our team consists of experienced technicians who have been trained to provide comprehensive car lockout, car key extraction and ignition services. Our solutions are cost-effective and tailored to meet your exact needs. With years of experience behind them, you can trust that our team has the expertise and knowledge to get the job done right the first time. We strive to make sure all our customers receive the best service they can find, so you can be sure that you're in the best of hands with us.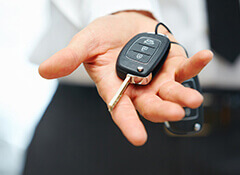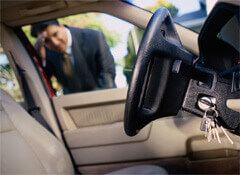 Car Lockout - If you find yourself locked out of your car, Trulox is the ultimate locksmith service to put your mind at ease. Our experienced professionals have been in the business for decades and provide reliable assistance with any lockout situation. Whether it's during a weekday or weekend, our team will be there to help you access your vehicle quickly and efficiently. So if you ever find yourself needing expert automotive locksmith services for a car lockout, look no further than the trusted industry experts at Trulox!
Car Key Replacement – Are you in need of an automotive locksmith service? Trulox is an expert team that provides reliable car key cutting and programming for all vehicle makes and models. Our technicians have the necessary experience, knowledge, tools and software to provide top-notch services at a cost far lower than dealership prices. From duplication of existing keys to providing new ones for lost or stolen originals - Trulox combines convenience with quality assurance.
Car Key Extraction - At Trulox, our automotive locksmiths are highly experienced and equipped with the necessary tools to remove any broken keys from your car's lock and ignition. During extraction, we can also provide you with a new key that has been programmed to work in your vehicle so you can get back on the road quickly.
Ignition Lockout - At Trulox Locksmith Services, we are experts in handling car ignition lockouts. We understand how frustrating it is to be stuck with a vehicle that won't start and strive to quickly provide you with the best possible solution for your situation. Our certified locksmiths have handled all kinds of ignition problems over the years, from unlocking them to repairing or replacing them when necessary. With our fast response times and knowledgeable team, you can rest assured that we will get your vehicle started again in no time!
Your Trusted Locksmiths - Ready to Help - Our team of professional and knowledgeable locksmiths are dedicated to providing you with the best possible service. With experienced technicians arriving at the job site with all the necessary tools for a successful and efficient completion of the task, you can trust us to get the job done right the first time. We are committed to making sure that your security needs are met in a timely manner, saving you both time and money in the process. Our locksmiths have the know-how to ensure that they get the job done with precision, leaving no room for error. We understand the importance of your security and do our utmost to take care of all your locksmithing needs with efficiency and great customer service.
Licensed and insured locksmiths for your peace of mind. - At Trulox, we pride ourselves on our talented and highly-experienced locksmiths. Every locksmith on our team is fully licensed, insured and certified to provide first-rate customer service throughout the entire state of Louisiana. Our knowledgeable professionals have decades of collective experience in the industry and can provide exemplary solutions for any type of lockout situation. We understand the importance of delivering quality services quickly and in a timely manner, which is why our locksmiths are well-versed in providing prompt assistance. Regardless of the intricacy of the job, you can always count on our team of experts to provide you with reliable and effective locksmith services. We are committed to our customers' satisfaction and guarantee top-notch services with a 100% satisfaction guarantee.
Unsure of how to proceed with our automotive locksmith services? Let us guide you through the process - contact us today for a free, no-obligation quote and answers to all of your questions.
Monday, September 25, 2023