Quality Residential Locksmith Services in Slidell, LA
Looking for a dependable and trustworthy locksmith to help you with securing your home? Then look no further than Trulox! Our experienced and certified professionals are dedicated to providing high-quality service that puts safety as the top priority. We understand the importance of having reliable and secure door locks in order to protect both people and possessions, which is why we offer an extensive selection of residential locksmith services to suit a variety of needs. From re-keying to lockout solutions and repairs, we can handle any type of task to give you the peace of mind that comes from having secure locks. With our extensive knowledge in this industry and our commitment to delivering excellent services, you can count on us to help you get the job done effectively and quickly.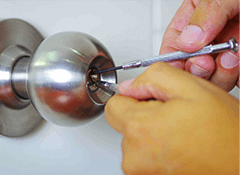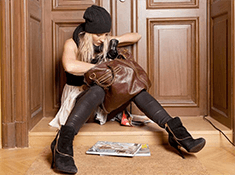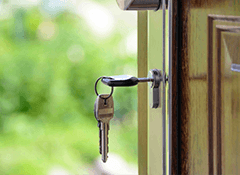 House Lockout Services – Have you ever experienced the frustration of being locked out of your own home? We understand how inconvenient and embarrassing it can be. Luckily, our house lockout services provide fast and efficient solutions to help get you back in your home quickly.
Lock Rekeying Services – Avoid any security risks when relocating or misplacing any set of keys and opt for getting them professionally rekeyed. As an added bonus, we also offer services which join together all lock systems on one easy-to-use master key - no more struggling with several different ones!
Lock Repair & Replacement – Worn-out locks can be a major security concern. Fortunately, our residential locksmiths can help repair the damage and even upgrade your locks to modern and traditional models, as well as high security alternatives for added protection.
Full Range of Safe Services – The security of your safe can diminish over time due to regular usage, but our reliable and proven services are here to help. We provide comprehensive safe opening, repair and combination changes.
Licensed and insured locksmiths for your peace of mind. – At Trulox, our dedicated staff of locksmiths offer not just professionalism and reliability, but superior knowledge and experience too. All of our team members are licensed, insured, and highly trained to ensure they can meet any challenge. With decades of collective experience in the field, our locksmiths have built a solid reputation for delivering top-notch customer service, giving you the confidence that we can handle all types of lockouts no matter how difficult or challenging. Whether you have a lockout situation that requires intense expertise, or just need help getting back into a locked room, our talented team members have the skills and resources to provide you with the most suitable solution. So don't hesitate to call on us when you need locksmith services in Louisiana - you can trust us to provide the highest quality of service.
No Lock Too Tough for Us – Our locksmiths are not only qualified and knowledgeable but also highly prepared to handle any job. Regardless of the complexity of the task, our team of experienced professionals guarantees that it will be completed in a timely and efficient manner. We understand the importance of security and thus strive to provide the best possible service to meet your needs. Our commitment to excellence ensures not just the successful completion of your project but that it is done right the first time, eliminating any costly mistakes or further delays in the process. With our team of professionals at the ready, you can rest assured that your security needs will be taken care of with the utmost attention to detail and in record time.
With our comprehensive residential locksmith security solutions, you can rest assured that your home or apartment is in safe hands. Get in touch to get a no-obligation quote now!
Monday, December 11, 2023