Secure Your Home with Residential Locksmiths in Hahnville, LA
The Trulox team is a leader in providing top-notch residential locksmith services. Our commitment to delivering excellence in customer service is unmatched and our team of experienced professionals are equipped with the latest tools and technology to ensure your security and safety. At Trulox, we understand that each customer has different needs, no matter how simple or complex the job may be. From lockouts and lock repair to rekeying—our specialists have the expertise and skill to tackle any kind of locksmith issue. We take tremendous pride in ensuring that all our customers remain safe, secure, and protected from potential threats. Put your trust in us and experience the Trulox difference.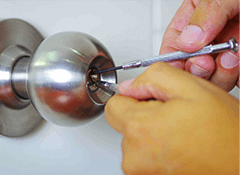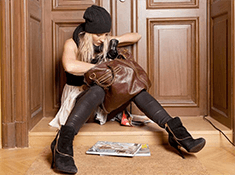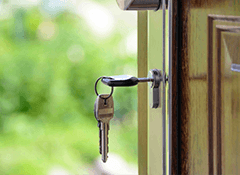 House Lockout Services – Struggling to gain access to your house after locking the keys inside? Don't worry - we offer fast and reliable house lockout services. We can unlock any door type without causing any damage to your property, and our reputation for providing a swift response, excellent workmanship and cost-effective rates speaks for itself.
Lock Rekeying Services – Having a new set of keys after moving into a home or losing the old ones is always advisable. Here at Trulox, we offer rekeying services to ensure you're the only one with access. Furthermore, we can simplify property access by combining all your locks into one key - no more carrying multiple sets!
Lock Repair & Replacement – Over time, locks can experience natural wear and tear from constant use. For repairs or replacements of your existing locks, installation of modern or traditional door handles, and even high security innovative locks for added protection, our residential locksmiths are the perfect people to call.
Full Range of Safe Services – When it comes to safeguarding your personal valuables, we offer reliable and tried-and-true services for opening, repairing and changing combinations. We recognize the significance of having a secure place to store your most cherished items, which is why we are pleased to answer any inquiries related to your safe.
Rely on Our Licensed and Insured Professionals. – Trulox is a Louisiana-based locksmithing company with years of combined industry experience. Our highly-trained, insured, and licensed team has a stellar reputation for providing reliable and trustworthy lockout solutions that meet the needs of any customer. Whether you need to unlock a door or require an automobile or lock replacement, we have the expertise to provide exceptional service. Utilizing the latest technological innovations in security and safety, we are committed to delivering professional, prompt and personalized assistance. Let us help you reclaim your property with our swift and reliable locksmith services at Trulox. We strive to be your go-to resource for all your locksmithing needs with top-notch customer service and performance.
The Key to Success? Our Team of Experts – Our experienced and dedicated locksmiths bring the best to your doorstep. With decades of experience, they have mastered their craft, guaranteeing that no matter how difficult the task may seem, it will be completed accurately and in no time. Our team is highly committed to giving you the best quality service, ensuring that your locks are secure and your home or business is safe. We understand that attention to detail and customer satisfaction is key, so we'll do our utmost to leave you feeling confident and reassured that your safety is our top priority!
We understand the importance of keeping your home secure, which is why we offer a range of residential locksmiths services for any kind of property. Get an obligation-free quote now!
Monday, December 11, 2023