Residential Locksmith Services in New Orleans Metropolitan
At Trulox, we understand that being locked out of your home or having a broken lock can be inconvenient and stressful. Our team of experienced locksmith technicians are here to provide you with efficient and reliable residential locksmith services in any situation. We specialize in rekeying locks, assisting with lockout situations, and providing lock repairs when needed. We are available 24/7 to attend to any security issue you may have - from changing locks to repairing existing ones. With Trulox, you can have peace of mind knowing that your home or property is secure and protected at all times. Our technicians undergo thorough training in order to stay up-to-date with the latest advances in locks and locking technology, giving you the highest quality of service every time.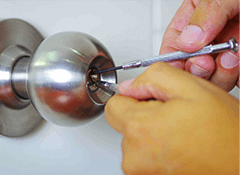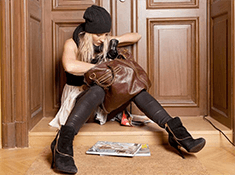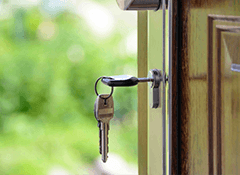 House Lockout Services – At Trulox, we understand that being locked out of your home is an incredibly frustrating experience. That's why we are committed to providing the quickest and most efficient house lockout services available. Our team is highly trained and experienced in unlocking all types of doors without causing any damage to your property. We take pride in our high-quality workmanship and commitment to customer satisfaction, which has earned us a great reputation in the area.
Lock Rekeying Services – Are you moving into a new home or have lost your keys? Rekeying your locks is essential to ensure that only you have access to your property. Let us help streamline the process and simplify access with one key for all of your home locks.
Lock Repair & Replacement – With frequent use, locks can suffer from natural wear and tear. Don't worry, our team of residential locksmiths is here to help repair your broken locks, put in new modern or traditional ones and even fit door handles with high-tech security systems for maximum safety.
Full Range of Safe Services – Over time frequent usage can take its toll on a safe, damaging it or wearing it down which compromises security and normal operation. To give your safe the best care possible it's essential to seek help from a trained professional. Our locksmith team will provide top-notch service when it comes to repairing, unlocking, changing combinations or installing any type of safe you need assistance with.
Trustworthy Locksmith Service - Licensed and Insured! – Trulox is your go-to for licensed and insured locksmith services in Louisiana. With an experienced team of professional locksmiths, we offer our valued customers the most reliable lockout solutions available. At Trulox, we understand the importance of convenience and security in today's world, that's why our prompt and dependable lockout services come at a competitive price. Whether you need a residential or commercial solution, we guarantee satisfaction with our top-quality locksmith services. We are committed to providing the highest level of customer service and satisfaction, so you can trust us to be there for all of your locksmith needs.
Ready to Tackle Any Lock Job – Our professional locksmiths are always equipped with the necessary tools and supplies to carry out any task professionally and correctly on the first go. With years of experience in providing exceptional customer service, we guarantee a fast and reliable service to meet all your security needs. Our technicians are highly trained and experienced in unlocking doors, installing and repairing locks, as well as ensuring that your home or business is secure. We take pride in offering customers the highest quality service with rapid response times, competitive rates, and dependable work. Additionally, we strive to make sure that our clients are comfortable and secure throughout the whole process. Our friendly and knowledgeable team is always available to answer any questions or concerns that you may have.
When it comes to residential locksmith security, look no further! Our comprehensive solutions are designed with all types of homes and apartments in mind. If you're looking for a reliable and trustworthy solution to your residential security needs, then get in touch today for a free quote.
Monday, September 25, 2023